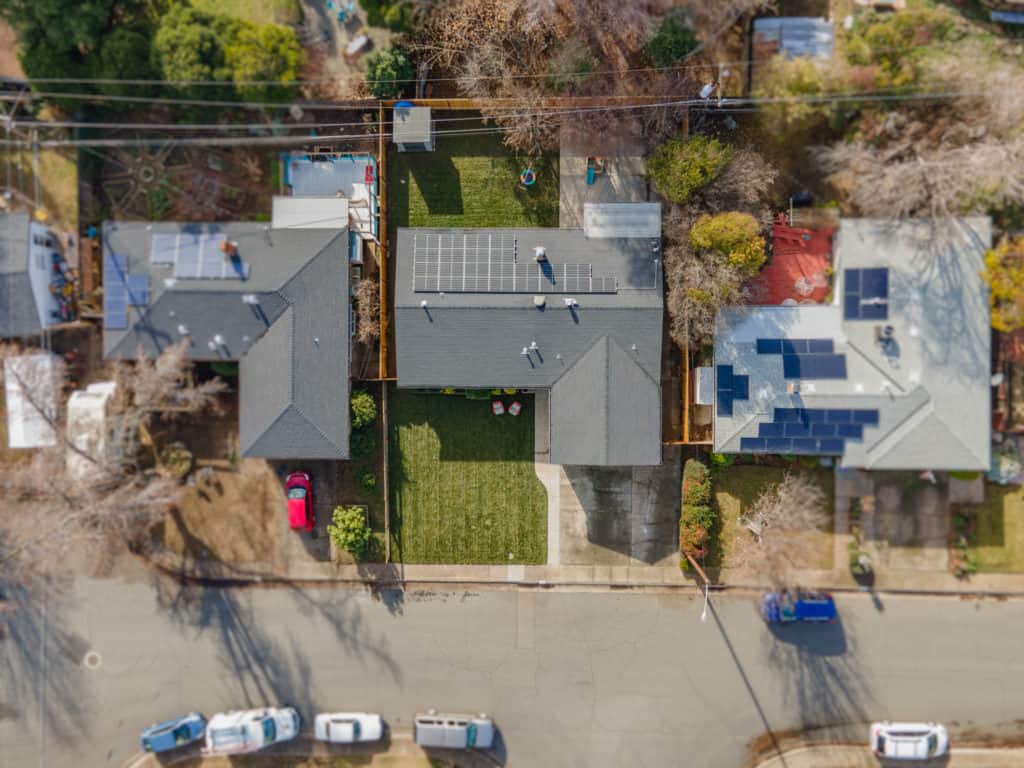 Buying or selling a home is one of the biggest financial decisions of one's life.
or is one of the biggest financial decisions of one's life, and costly mistakes can add up quickly when you're trying to do it on your own. If you're trying to save money and considering selling your own home without a Realtor®, or working with a "discount" real estate company promising a low commission in exchange for helping you do all the work… then keep on reading.
At Upside Real Estate, we will create value for you and save you money too. We are experts in the area, and know how to get you the best price and best terms. According to the National Association of Realtors® 2017 Profile of Homebuyers and Sellers, homes listed for sale with a real estate agent typically sell for $60,000 more than houses for sale by owner. So let's discuss a handful of reasons why working with an agent at Upside is better than selling by owner.
​​​​​​​
MARKETING:

​​​​​​​It would be crazy not to market your home on the internet, right? How many buyers will you miss if your internet marketing is nonexistent, incomplete, or inaccurate? How many buyers will keep scrolling when your home is poorly photographed? On the flip side, can you handle the many phone calls, emails, showing requests, and property questions that come as a result of excellent marketing? The more exposure your home has through the MLS and thorough marketing efforts of a professional Realtor®, the more likely you are to sell for what your home is actually worth, or more!
​​​​​​​
OBSCURE REQUIREMENTS:

Many FSBO sellers don't know about the various city ordinances that they must comply with, costing the seller more time and money. For example, not complying with the City of Chico Residential Energy Conservation Ordinance (RECO) could result in surprise costs. In the Town of Paradise there are several laws to know about when selling or buying property pertaining to septic clearances, trees, property boundaries, weed abatement, and so forth. Failure to obtain clearances and properly document information during the sale will result in fines and corrective actions by the local government. At Upside, we know the requirements specific to your home's location needed for a successfully
closed escrow.
​​​​​​​
DISCLOSURES


Qualified buyers view sellers with out agent representation cautiously, as these sellers often give little, incomplete, wrong, or misleading disclosures about their property. As a result of poor disclosures, sellers can be sued and not only pay attorney fees but also pay money to fix a problem that they didn't properly disclose. Right here in our own county, judges have sided with buyers and forced sellers to buy houses back. If you think paying a Realtor® 6% commission is high, try being sued! Second to divorce, people sue each other over real estate more than anything in California. This being said, we are your advocate, your guide in how to legally disclose issues that come up with your home. This in turn makes the process more enjoyable, protects you from legal trouble, and reduces your financial risk.​​​​​​​
​​​​​​​

PRICE AND NEGOTIATION:

Price strategy is tricky. Pricing your home too high will cost you time plus your mortgage payments for every month your property is still on the market. Pricing your property too low will certainly increase interest in your property. So how do you negotiate the price you want? Sellers love a bidding war. However, many buyers don't. Negotiating price with buyers should be done with great care and skill in order to get you the best deal and keep the good-will of the deal strong.
​​​​​​​​​​​​​​

EXPERIENCE:

An agent from Upside Real Estate will work with you to understand your needs, and help you think of many things you should consider. Sometimes during a listing consultation we help sellers realize they need to do more before they are ready to sell. Prior to signing a listing agreement and going on market, there are a lot of things to consider. Are you pre-approved for a loan or have enough cash to buy your replacement home? We need to check for any title issues that may need resolving. Is the property ownership held by a trust? We'll ask if you have deferred payments on your mortgage or recently been given a notice of default.
We'll provide you with a comparable market analysis (a CMA) and discuss our marketing plan. It's important that we look together at the CMA in order to show how your home compares to others like it, or what adds value and what is detracting value from your home. We can strategize with you on ways to improve your home's value before you go on the market.
​​​​​​​

IN CLOSING:

With nuisances like completing extensive paperwork, pricing the home correctly, handling necessary legalities, selling within the planned length of time, coordinating inspections, negotiating repairs, dealing with a low appraisal, and most importantly, having enough time to devote to all aspects of the sale, a Realtor® is the right person for the job. Working with a knowledgeable agent, you are much more likely to sell your property faster and for a better price, and overall be satisfied with the outcome of your transaction.
Upside Real Estate is the game-changing element for having the smooth transition you anticipate. We have the knowledge, expertise, and skill to effectively and efficiently navigate through the complexities of selling you home. We know the buying and selling processes, the contracts, the law, how to spot red flags in a transaction, and more. Having bought and sold several properties ourselves, we know what you're feeling, and we'll be devoted to your success.